Vandaag ben ik met
Iris
, naar Scrap I Do geweest... het was super gezellig en we hebben allebei heerlijk geshopt! We hadden al zo'n lange tijd niet geshopt, dat het vandaag toch eens lekker mocht! Was gezellig he Iris, doen we nog eens!!!
Today, I have shopped with Iris, by Scrap I do! It was great! We buyed a lot of scrap things!!!!
Afgelopen woensdag gaf ik mijn workshop "layout in het zacht" bij
Scrap I Do
! Het was echt heel gezellig en er zijn super leuke resultaten uit gekomen!!
********

Wednesday I have had give a workshop by Sc
rap I Do
. It was coooooool!!
Dit was de layout die de mensen gingen maken!!!! Jullie hebben alleen nog maar sneakjes gezien!!!
********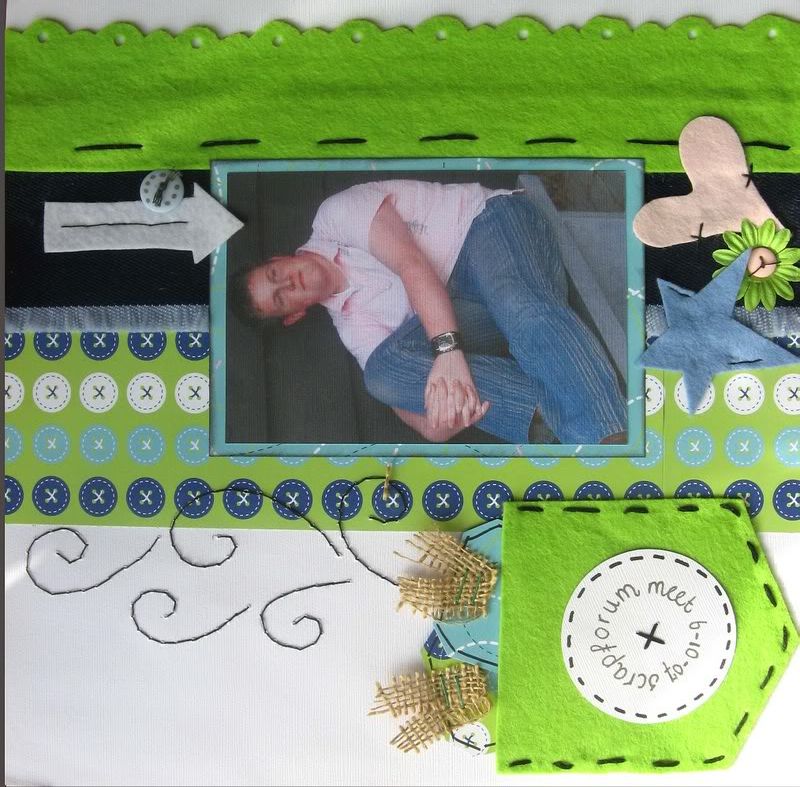 Het was zo leuk, om met stof en vilt te werken, vonden de mensen... dat er nog een workshop komt!!! Jah, over 2 maandjes, DATUM VOLGT! Geef ik nog een workshop stof, vilt en papier, maar dan in een miniboekje, vol met technieken met stof, vilt en papier! Zelf transperanten komen in het boekje voor!!!
Hier alvast een paar sneakjes!!!
*******

It was great, the workshop with felt and stuff! I give an other workshop with, stuff and feld....
Here a sneak peak!